Welcome to the official website of Shandong Qigong Environmental Protection Technology Co., Ltd!





polyurethane sandwich panel
---
Polyurethane sandwich panel
---
Polyurethane composite panel uses high-quality color coated steel plate as the panel, and the core material uses polyurethane (rock wool, glass wool) raw material, which is formed by high-temperature foaming and curing, and double-track controlled molding. It has excellent thermal insulation performance and ideal bending resistance. , Sound insulation, fireproof performance, high strength, smooth surface, novel board shape, reduce the thickness of the enclosure to a certain extent, and increase the clear space of the building.
---
Polyurethane sandwich panel
polyurethane sandwich panel introduce:
This material has the functions of decoration and heat preservation. In appearance, after embossing and baking the alloy steel plate, it can form a variety of artistic decoration functions such as mahogany grain, cultural stone, marble, and mosaic; metal carved board composite polyurethane heat preservation and heat insulation layer, Effectively deal with the question of the single function of traditional decoration materials. The exterior wall decoration and heat insulation are carried out simultaneously; the house decorated with metal carved panels, due to its outstanding heat insulation effect, in summer, the indoor temperature is 3-5 degrees lower than that of general construction. It only takes about 5-8 years to recover the cost of data with the savings in air conditioning and refrigeration construction.
Product description:
Name

Polyurethane Sandwich Panel

Function

Waterproof, fast installation, eco-friendly, thermal insulation, sound insulation, durable, 3D pattern

Surface Treatment

PE /PU/HDP Coated>30um

Standard Size

Length: 3800mm/5800mm*Width: 383mm* Thickness: 14-25mm

Usage

Interior and exterior walls and ceiling decoration insulation

Surface Material

Galvanized Steel /Aluminum Sheet

Core Material

Polyurethane/foam/rock wool sandwich

Bottom Material

Aluminum foil insulation layer

Metal thickness

0.21-0.25mm

Product weight

3.7kg/㎡

Package

10 pieces/carton (or customization)

Package Size

5900mm*420mm*165mm

3900mm*420mm*165mm

Container Capacity

20GP:1200㎡=12912 sq.ft(panel length:5800mm)

40GP:2800㎡=30128 sq.ft(panel length:3800mm)

40HQ:3000㎡=32280 sq.ft(panel length:3800mm)

The rest of the space is reserved for accessories.

OEM

Logo,size,carton

Color

RAL Color or Customized

Thickness

14-25mm

Width

383mm
Color and pattern introduction:
There are more than 100 of patterns of SDQIGONG metal sidings. The fantastic decoration effect highlights the grade of buildings. The simple and flexible disassembly and assembly of these metal sidings make the replacement of the design of walls easy.Metal sidings are not only suitable for the thermal insulation decoration of the exterior walls of new brick-concrete structures, frame structures, steel structures, and light-weight houses, but also for the energy-saving renovation of existing buildings, as well as interior and exterior decoration.
As shown in the figure(Note: Because of the colors, patterns can not be shown one by one, the specific message consultation, we will reply you the first time, and all the colors and patterns will be sent to you by email)
polyurethane sandwich panel introduce Advantages:
1. Significant energy-savings thermal conductivity coefficient of 0.024W/(c.K), 16mmthickness , metal board thickness 0.27-0.33mm,
2. recovery reaches 99.9%, service life is more than 45 years .
3. Anti-seismic and Anti-cracking lightweight ,good shock resistance, strong integrity after anchoring, makes it possible to
4. eliminate the earthquake damage to buildings.
5. Flame retardant and fire resistant
6. Waterproof, Damp-proof and Anti-leaking
7. Sound insulation and Noise reduction The Core material Hard PU foam is independent and consists of a closed bubble structure ,
8. so it has good sound effect and provides you a quiet and comfortable environment even in noisy areas.
9. Easy and quick installation
10. Strong Decorative effects and Eco-friendly.
Installation process:
Tools/Materials: Electric drill, expansion screw, self-tapping screw, metal carved plate
1. First place the metal carved board on the wall, power on the hand electric drill, and then use the electric drill to punch holes on the wall at the link of the metal carved board.
2. Then install expansion screws to the holes and fix them with self-tapping screws.
3. Finally, another board is placed above the fixed metal carving board, and the groove of another board is inserted into the slot of the fixed metal carving board. Then repeat the above operation.
4. After the installation, the exterior wall decoration is beautiful, heat preservation and heat insulation, fireproof,moisture-proof and sound insulation.
Matters needing attention:
Make wall level before installation.
When installing metal carving board also want to find level

FAQ
1.You are manufacture factory or trading company?
We are manufacturer factory. You are welcomed to visit us at any time.
2.How about your quality control?
Our products have passed CE.
3.Can you offer design service?
Yes,we have an engineer team and can design for you according to your requirements.Architectural drawing,structure diagram,processing detail drawing and installation drawing will be made and let you confirm in different time of the project.
4.What's the delivery time?
The delivery time depends on the size and quantity of building.Generally within 30 days after receiving the payment.And partial shipment is allowed for big order.
5.Do you offer service for installation?
We will furnish you the detailed construction drawing and the construction manual which could help you to erect and install the building step by step.
6.What's the payment term?
30% deposit and 70% balance before shipment. L/C is OK .
7.How to get a quote from you?
You can contact us by email, phone, Alibaba TM, WhatsApp and so on 24*7 and you will get reply within anytime.
Company Profile
After years of efforts, our products of Shandong Qigong Environmental Protection Technology Co., Ltd have been sold to all provinces, cities and regions of China. In recent years, our products of Shandong Qigong Environmental Protection Technology Co., Ltd have been exported to Korea, Malaysia, Africa, Russia, Australia, the Middle East and other countries and regions. We have more than 10 sets of advanced CNC equipment which to make the wall panels .Automatic production makes the product quality stability, high production efficiency. Different patterns and colors to meet the different needs of customers. Excellent product quality has won the recognition of customers at home and abroad.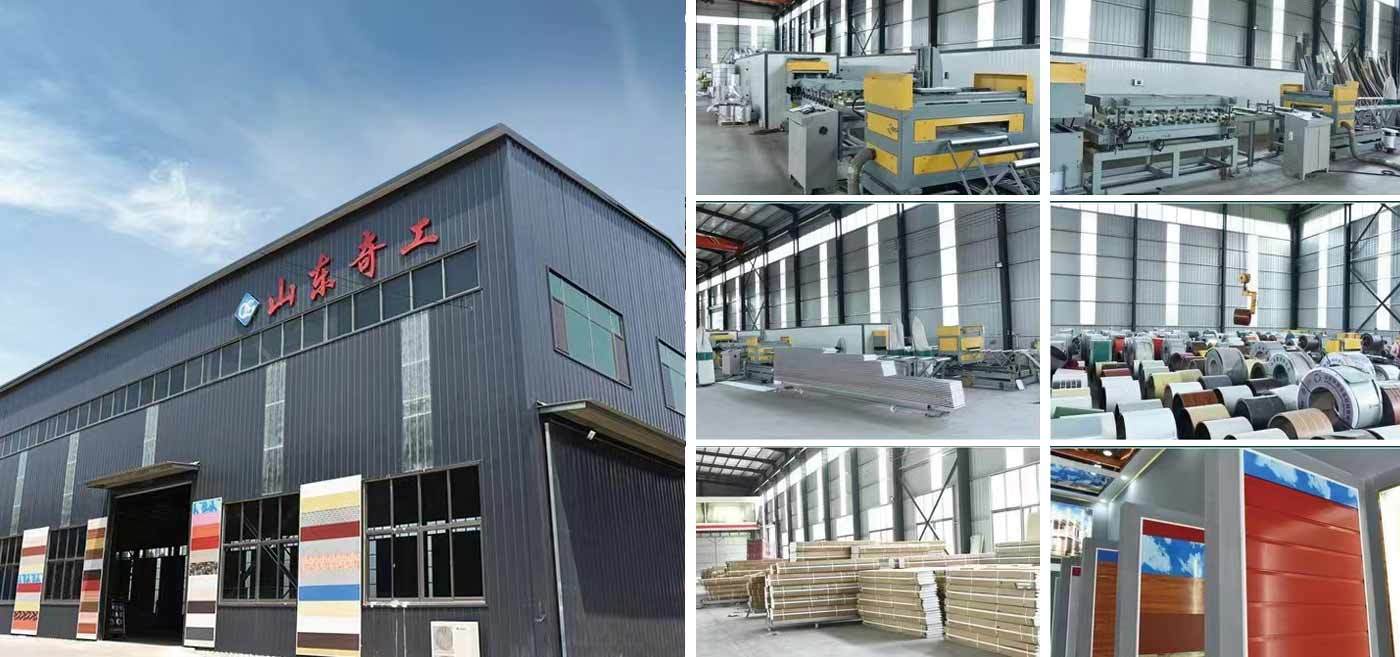 Packaging and shipping
Packing:Carton packaging + Packaging belt
(1) Board cabinet size: It is generally required to be 5.8m for 20 foot cabinet, According to the needs of customers, the total length of 40 foot cabinet is less than 11.8 meters (2) Loading information: The size and specification of the 20 foot small cabinet is about 5.898 × 2.352 × 2.385m, and the assembly level is about 1300(excluding spare parts space) 40 large cabinet (high cabinet): 12.032 × 2.352 × 2.69M, about 3300 flat (excluding spare parts space)

Application fields:
light steel villas, activity room sentry boxes, steel structure workshops, green wooden houses, container houses, environmental protection toilets, substation rooms, old building renovation, interior decoration, etc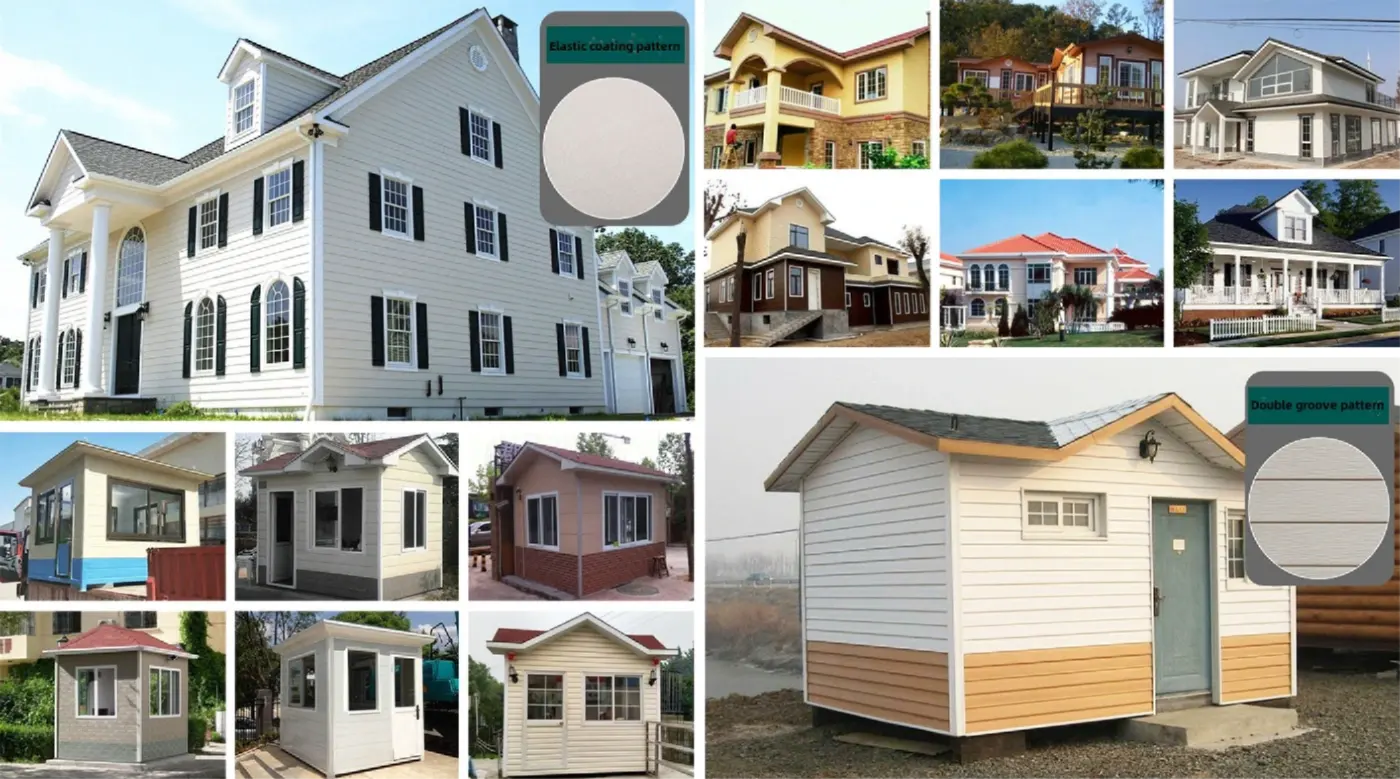 Contact us
Whatspp:+86-13065026768
E-mail:zoya@qigonghb.com
ADD:Diao Town Environmental Protection Technology Industrial Park, Zhangqiu District, Jinan City, Shandong Province